I remember when i told my mom that i found the wedding dress i loved and i asked for her opinion.. This was what she answered to me: "You can choose what ever you like. But please just tell me that the dress has no huge bow on the back " :) I thought it was funny and at that time i wasn't even a huge bow fan, so it was easy for me to tell my mom not to worry about that important matter! :) But like with everything else in my life, when i am curious of something i try to learn more and when i find more and become more interested :)
You can wear bows in different ways. You can have a huge bow on your wedding dress ( like my mom was worried that i will have) , your bow can be as accessory or even on your shoes. What is interesting about bows that they can be both cute and girly or elegant and glamour. All depend on what type of a bow you have and from what it is made. In this post i would like to show you few bow hair combs.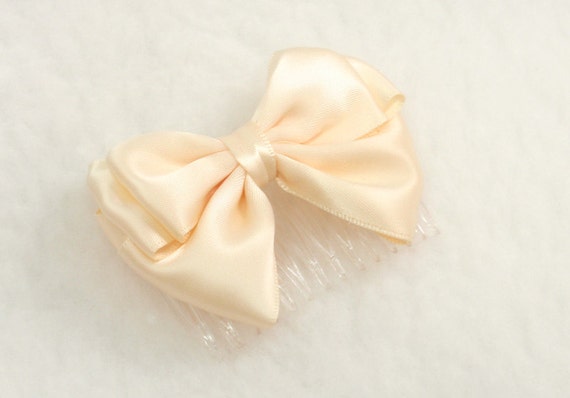 Cute bunny comb by
Gemma Bishop I do think that something simple like this could be easily recreated in the crafting hands. And of course in any colour that will suit the best.
DeborahLINKDesigns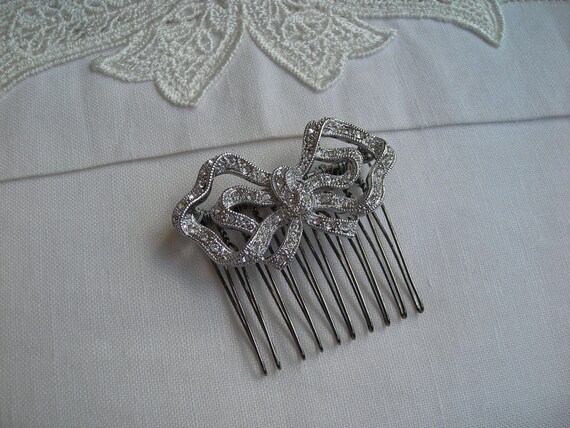 Something blue,
belcanto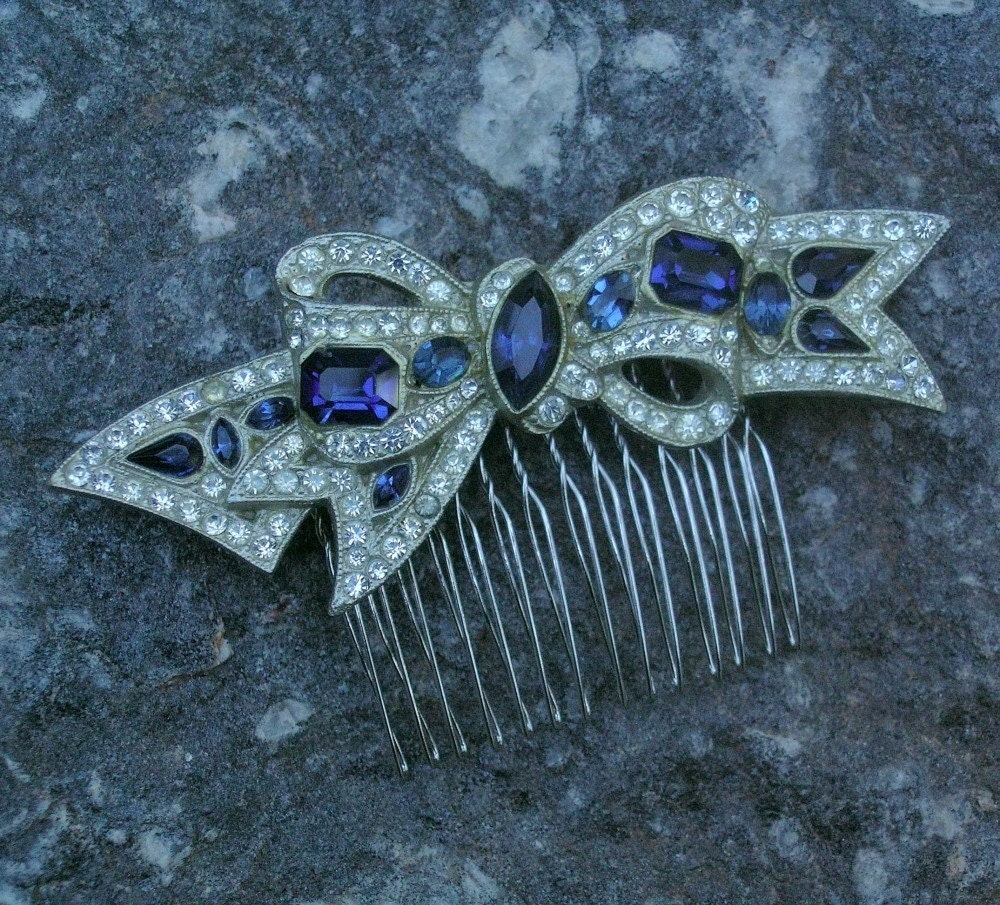 Absolutely exquisite hair comb made from a vintage Art Deco clear crystal brooch for a bride with exquisite taste
, AmoreTreasure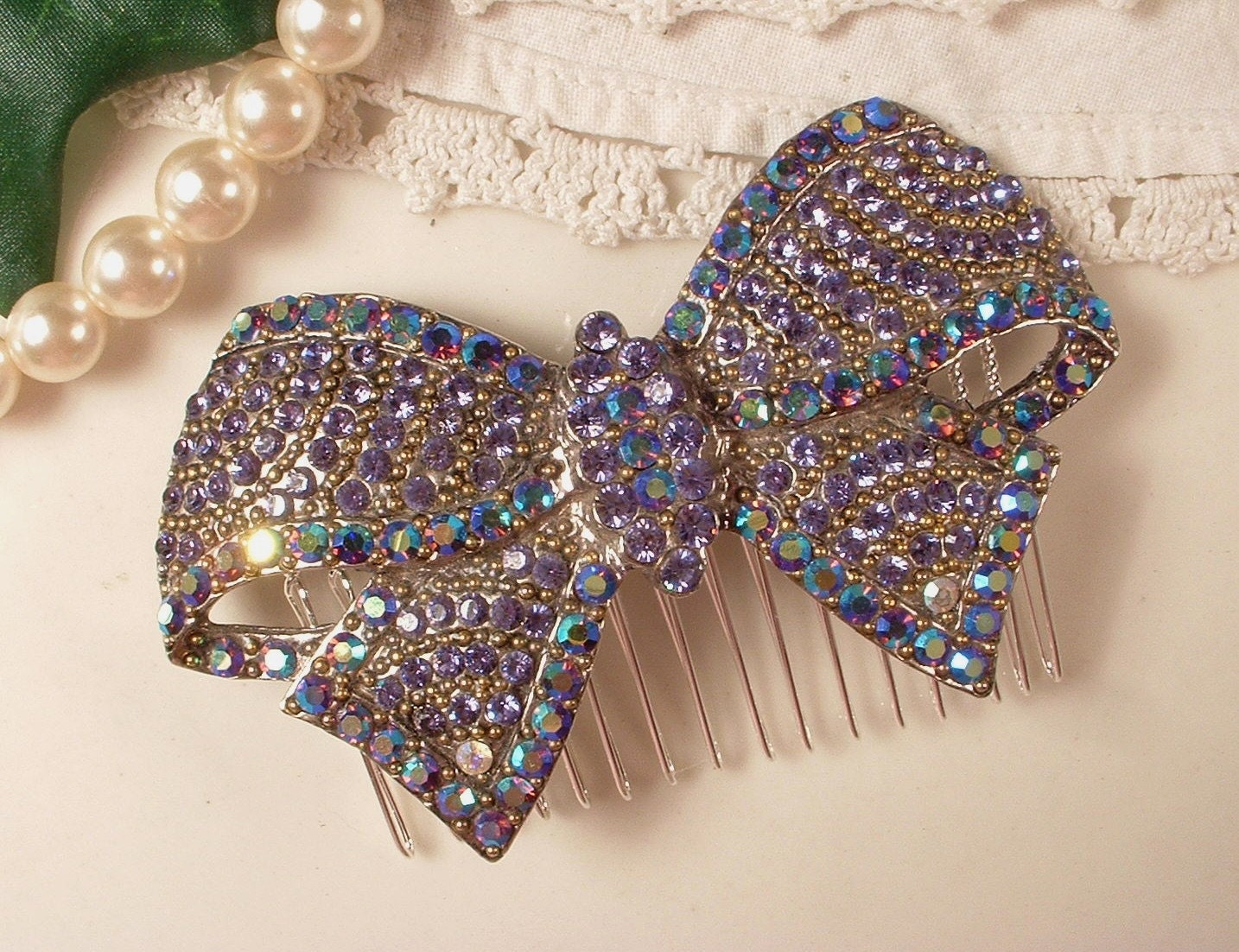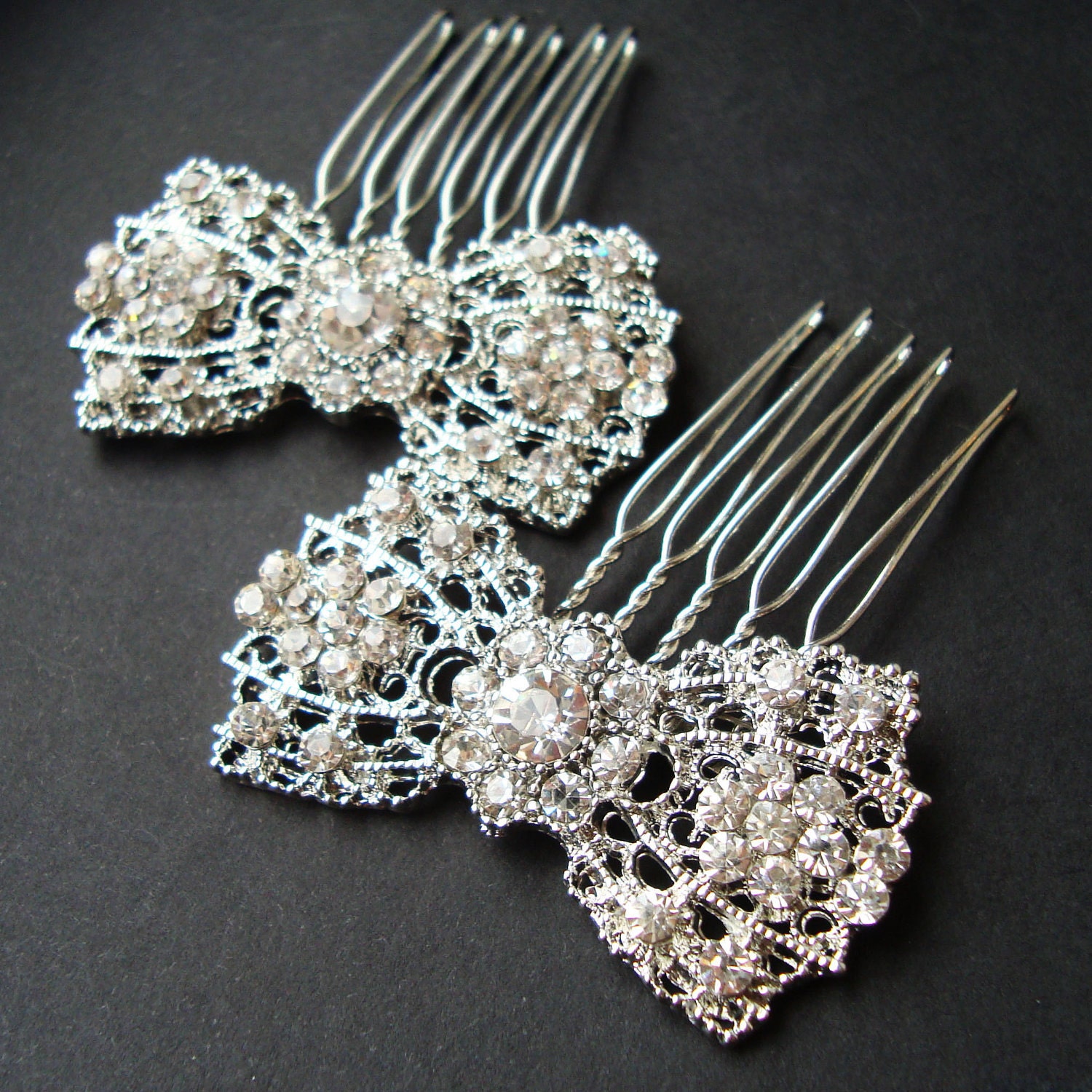 and finally an adorable bow for your flower girls <3
photo
Katherine